If you wish to change your local time displayed in the MMS from GMT/BST, please contact your Support Manager to enable your preferred time zone on your chosen user account.
Please note - the local time selected on a user account will not affect the following areas:
RT Agreements tab – Still displayed in BST/GMT.
Reports downloaded – Still displayed in BST/GMT.
Local Time
In the Merchant Management System, the following areas will be affected by the user account time zone if enabled.


MMS Dashboard Live Transactions and Footer
1.1

MMS -> Dashboard -> Live Transactions.

1.2

MMS -> Dashboard -> Page footer. This will allow you to see what current local time zone is configured. For Example the below shows British Summer Time (BST).

MMS User Details Statistics
2.1

MMS -> User/Account details -> Statistics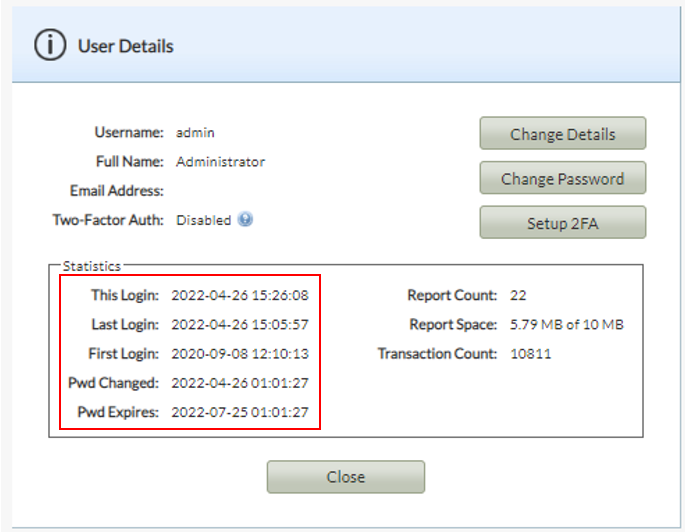 Transactions Tab
3.1

MMS -> Transactions -> Transaction History

Transaction Receipt
4.1

MMS -> Transactions -> Transaction History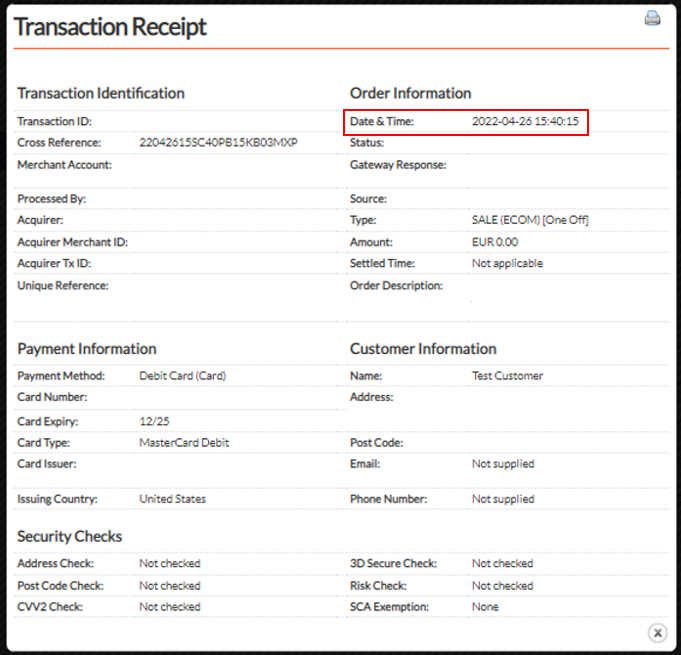 Reports tab
5.1

MMS -> Reports -> Reports Archive -> Requested column

Payments for Invoice
6.1

MMS -> Invoices -> Pay