Overview

Cardstream has a vast network of partners and functions that spans alternative payment methods, fraud prevention tools and acquiring bank accreditation. By collaborating with prominent organisations in the payments sector, Cardstream can offer Merchants a wide range of alternative payment methods. These include popular wallet functions such as PayPal. This article will advise you how Merchants can configure their Gateway to accept PayPal, as well as all other major debit and credit cards.
How to grant Third Party API Permissions with PayPal
Step 1: Go to the PayPal website and log in to your account.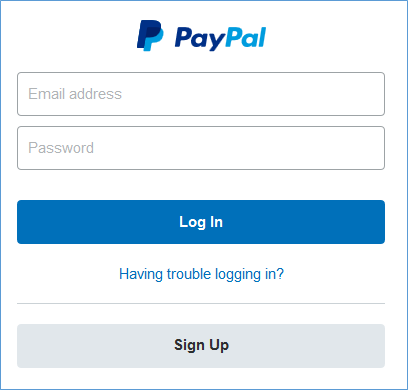 Step 2: Click 'Tools' at the top of the page.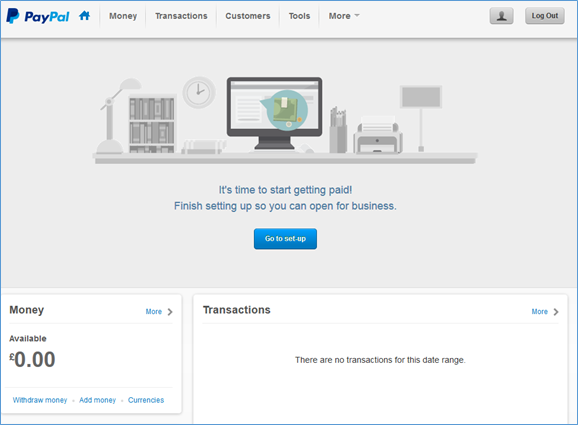 Step 3: Select 'All Tools'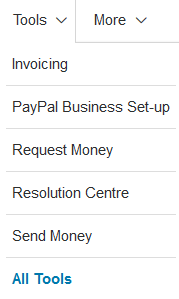 Step 4: Click 'API Credentials'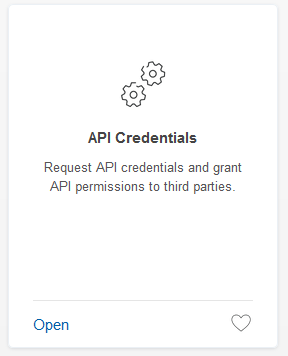 Step 5: Click 'Add or edit AP permissions'

Step 6: Click 'Grant API permission'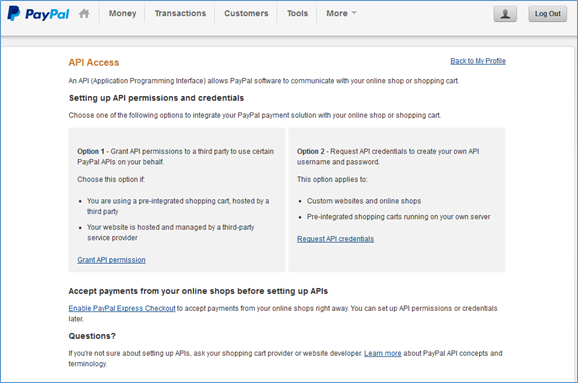 Step 7: Enter the following text into the 'Third Party Permission Username' field:
paypal_api1.paymentassured.com
Then click 'Look up'.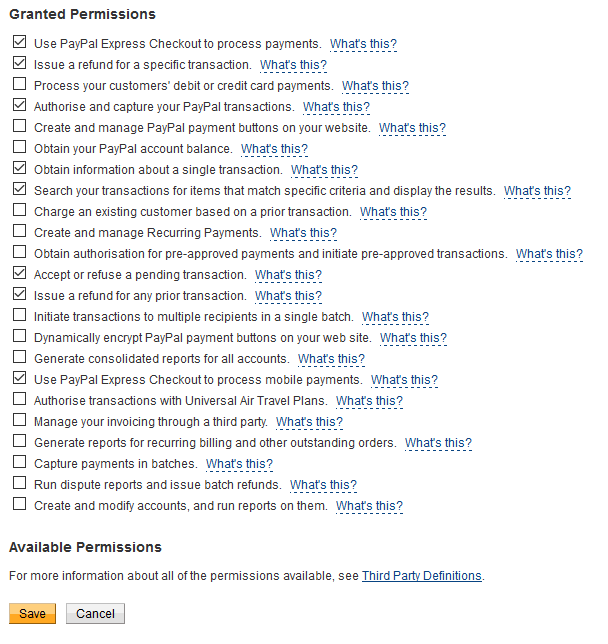 You will need to contact Support to enable PayPal on your Gateway account before you can begin accepting payments. Support will require your PayPal username or PayPal Merchant ID for a successful set-up.
Step 9: We provide the ability to retrieve the PayPal buyer's information as part of the checkout journey, including the buyer's billing address. In order to activate Billing Address retrieval on your PayPal account, you will need to contact PayPal support.
Please note integrations carried out via a Hosted iframe will be unable to use our PayPal Express Checkout option.