Overview
Test accounts are accounts that simulate real world Merchant Accounts without accepting live cards. Cardstream automatically create a test account for any of our partners when setting them live on the gateway, this is so that they can use the gateway whilst waiting to be set live.
If you want a test account for a merchant, Cardstream is more than happy to create one for them on your gateway platform.
We can set up a 3D Secure or a Non-3D Secure test account. The Non-3D Secure test account is for replicating how the Virtual Terminal works, as this doesn't need 3D Secure authentication.
A 3D Secure Test account uses the 3D Secure Simulator that Cardstream have designed, this will give the user options to test what response they can receive from the Simulator.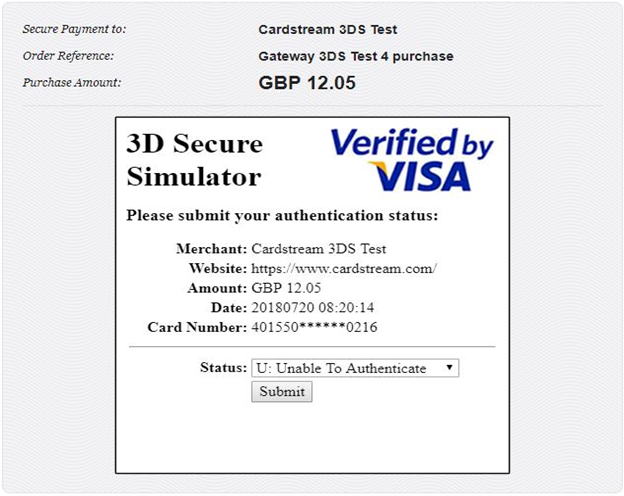 The 3D Secure simulator is designed to test an ECOM integration that will action a 3D Secure check.
The generic test account for Merchants to use has the Merchant ID of 100001 and a Signature Key of Circle4Take40Idea. For 3D Secure testing the Merchant should use the Merchant ID of 100856.
If you wish to access the Merchant Management System (MMS), please contact Cardstream Support or your Account Manager at Cardstream.